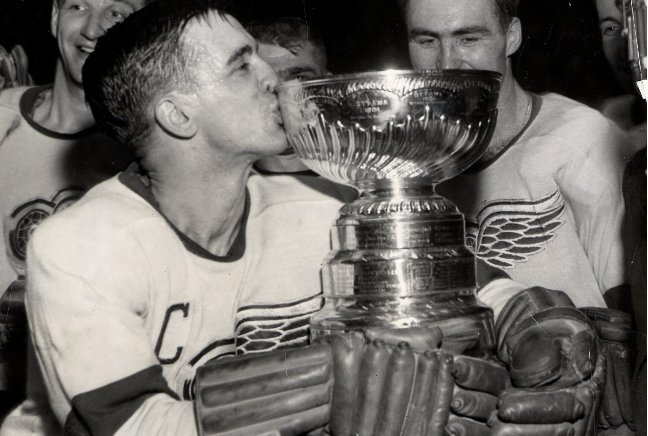 Happy birthday to "Terrible" Ted Lindsay, a
Detroit Red Wings
legend who turns 91 today!
Hally Vogel
57 min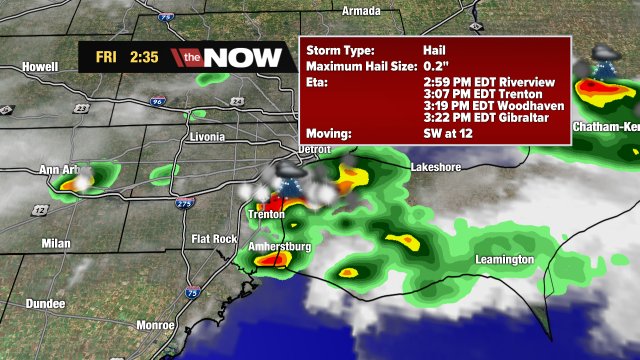 Strong storm moving into eastern Wayne Co. Watch for heavy downpours. Here's a track
Hally Vogel
42 min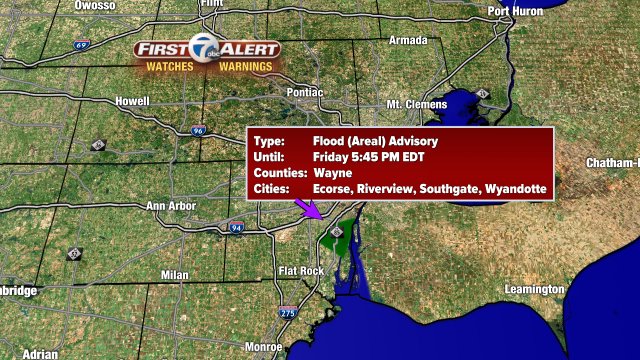 Flood Advisory until 5:45 PM for Central Wayne Co. Slow moving storm may bring another 1" of rainfall.
backchannel

Chris McCosky
13 min
Tigers tonight: Kinsler 4, Maybin 8, Cabrera 3, V. Martinez DH, Castellanos 5, Upton 7, Collins 9, Salty 2, Iglesias 6. Boyd
WXYZ Detroit
1 hour
Court documents in Flint Water Crisis investigation obtained by WXYZ show what led to charges for 6 people.
Paul Gross
58 min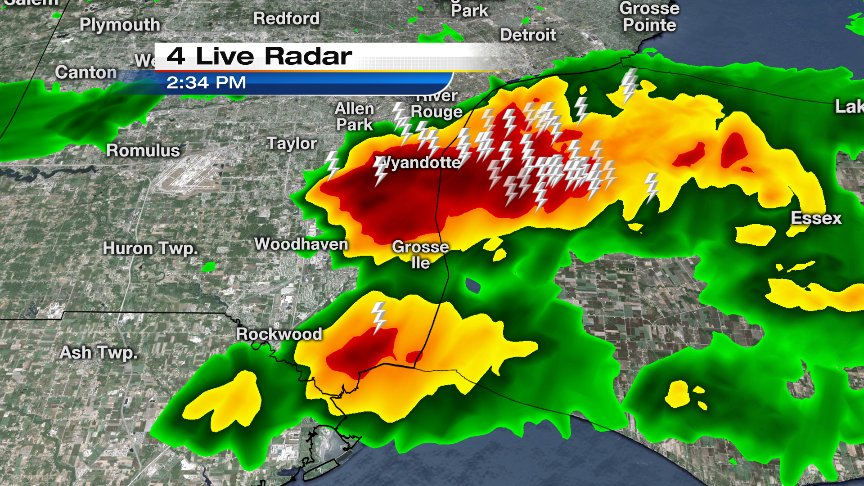 The Windsor downpour has been backbuilding westward...now also over the Downriver area.
Detroit Free Press
19 min
Flint to get $20 million for road improvements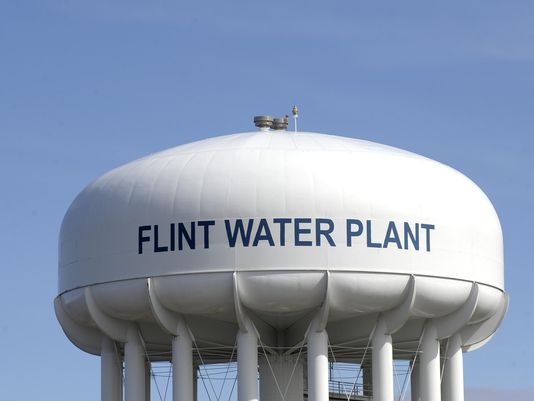 Feds award $20M infrastructure grant to
Flint

FOX 2 Sports
1 hour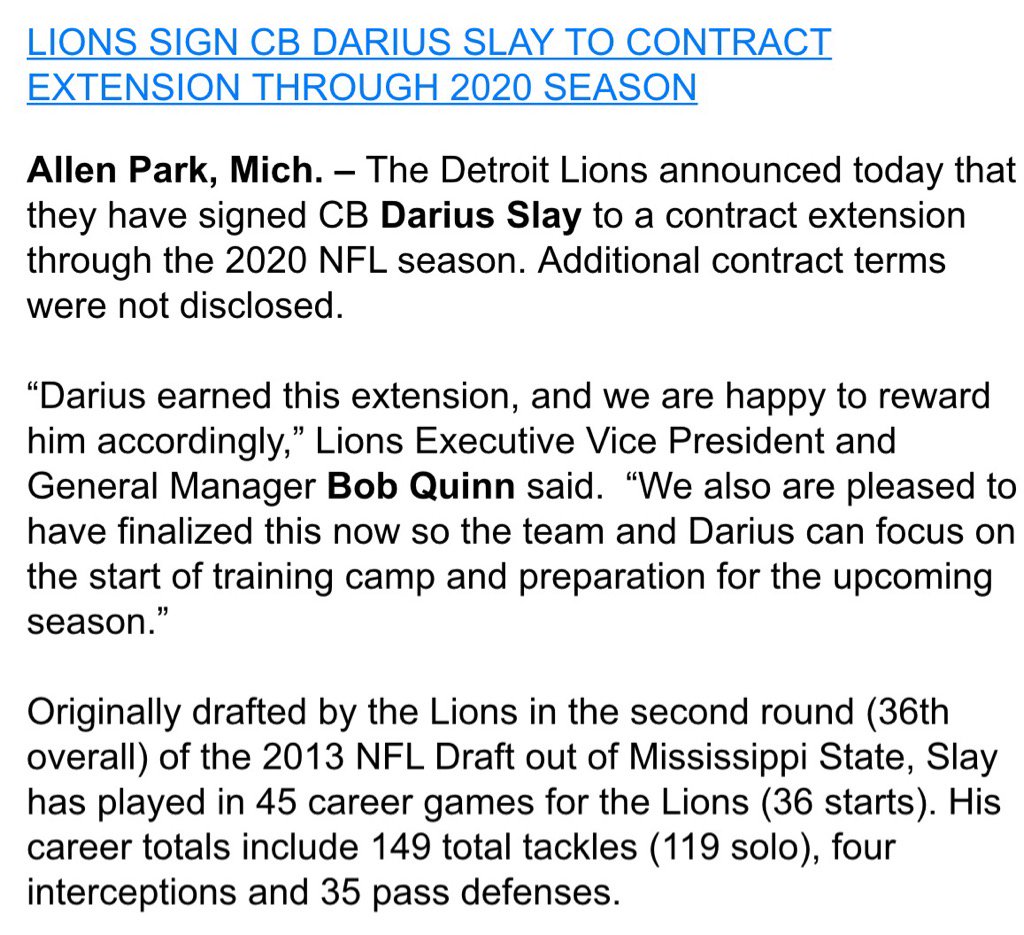 Lions
officially announce contract extension for Darius Slay
WDIV Local4Casters
1 hour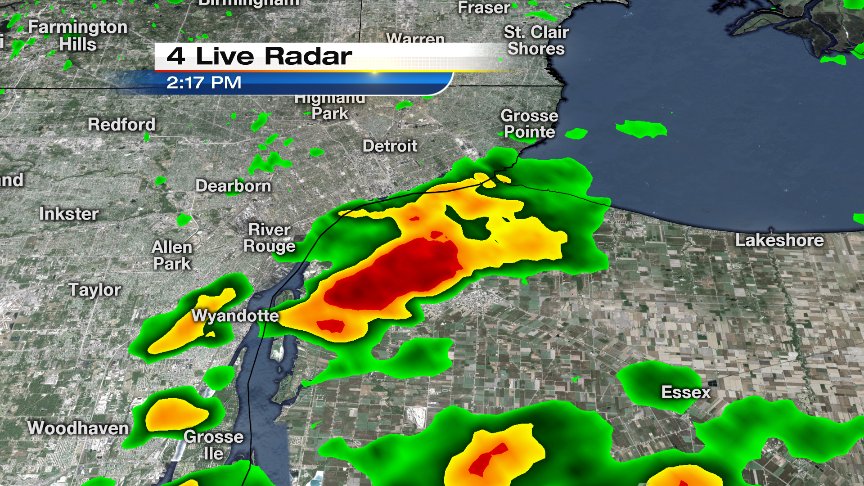 Heavy downpour just across the river over the Windsor area. Nearly stationary, so there will be heavy rain amounts.
Justin Rogers
31 min
Way too many things Levy's injury could be for me to speculate. It doesn't necessarily mean it's his hip.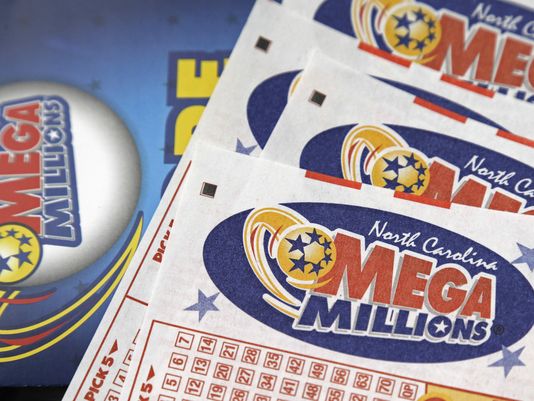 $536M Mega Millions jackpot claimed by anonymous couple
Once-hated fish now sought to combat Asian carp
Detroit News Sports
21 min