9NEWS Denver
54 min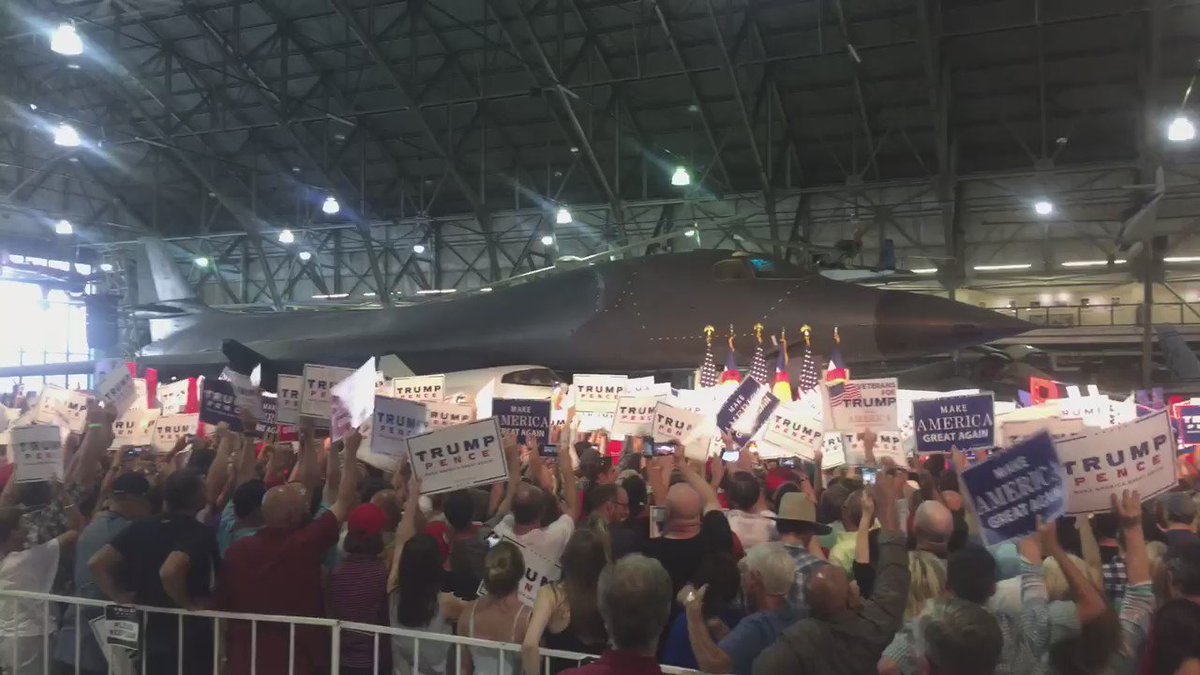 Here's Trump arriving on stage in Denver.
Some attendees are shouting at media as they walk out, "You don't report the truth!"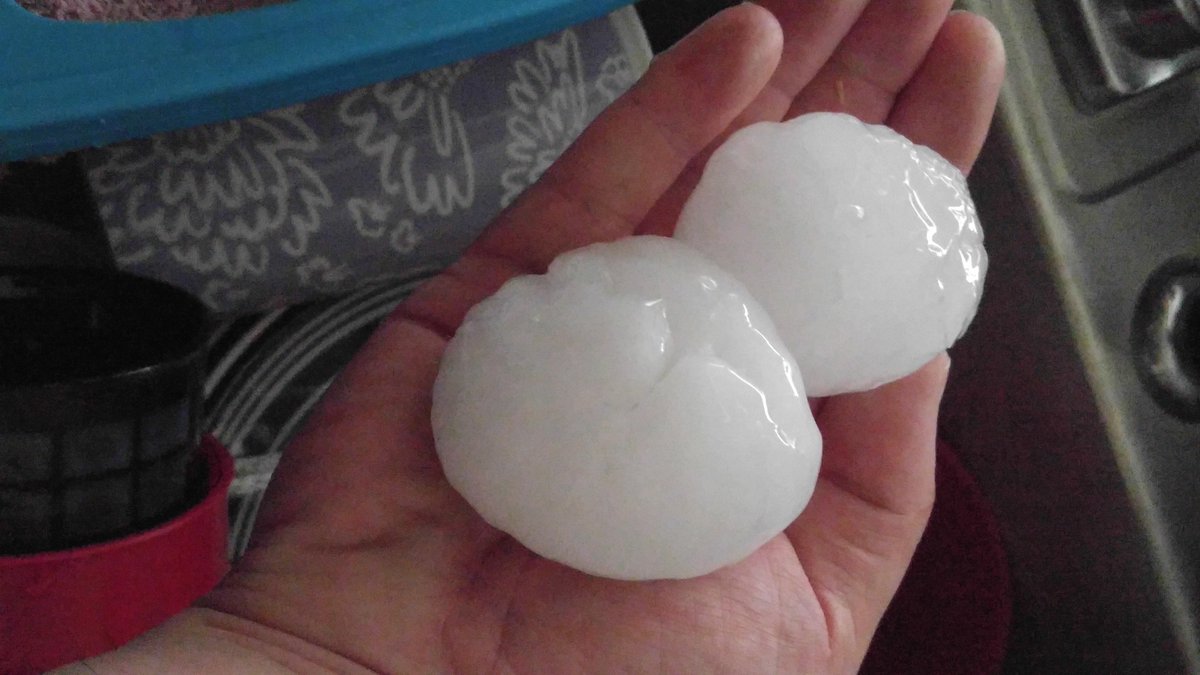 More viewer photos of hail in northern Colorado this evening. Crazy!
The Denver Post
12 min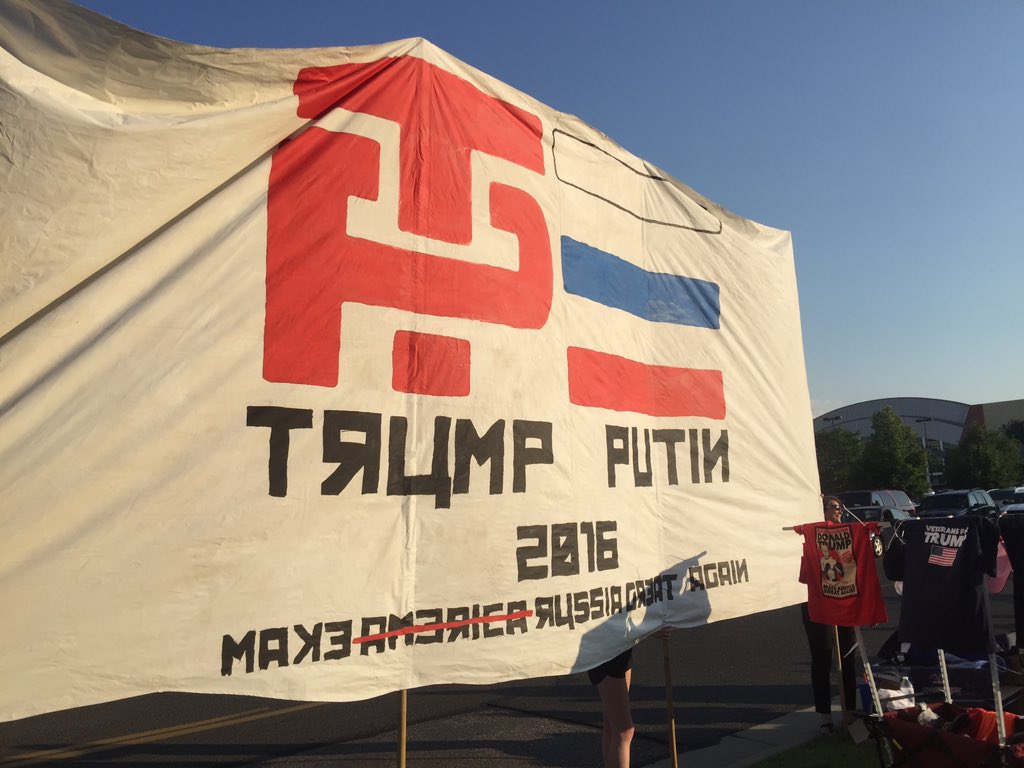 Kelly Jensen
2 hours
Crowd anxiously awaiting Trump. We're told about 5 minutes.
9news
"I'm not saying it's pleasant but believe me it works," Trump talking about water boarding.
"We love our police," Donald Trump in Denver.
Noel Brennan
1 hour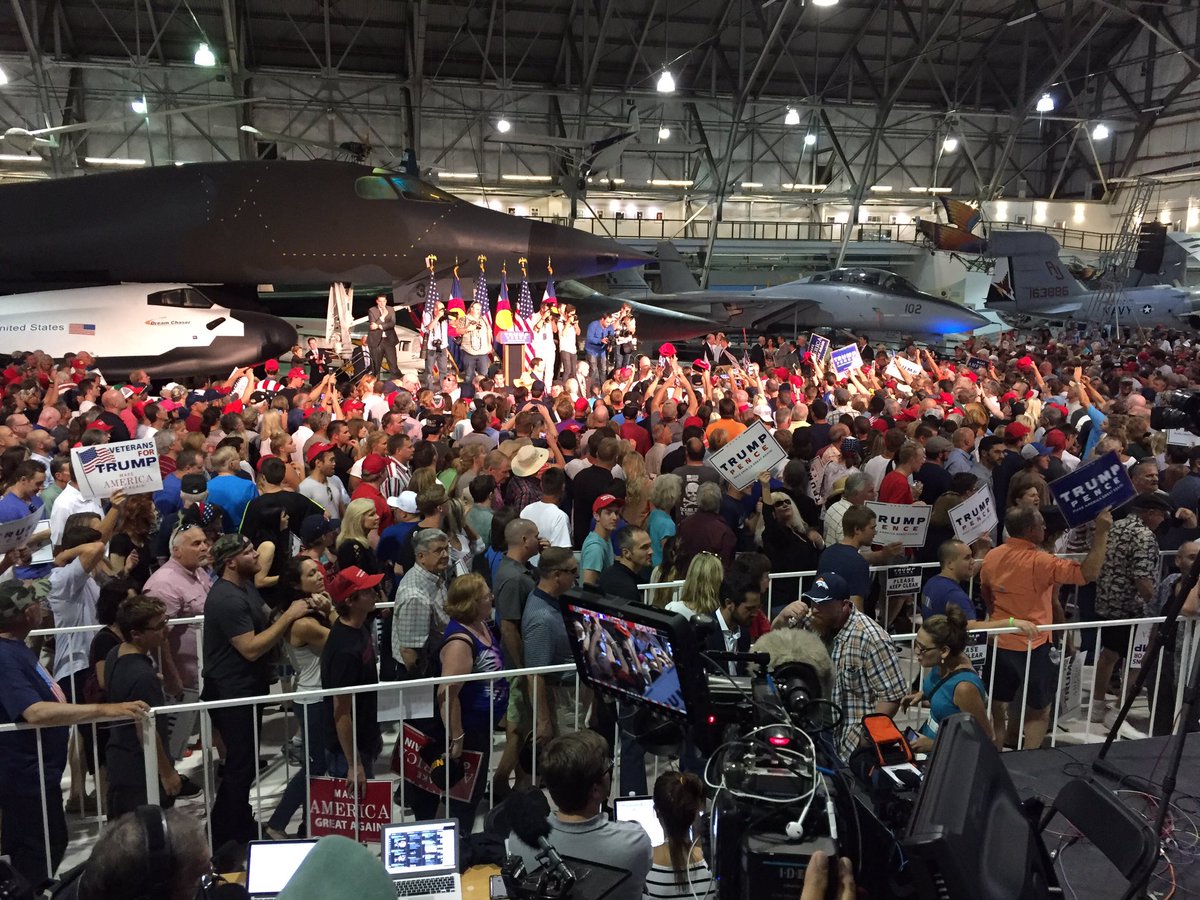 Trump finishes speech with slogan about making America great and safe again. Crowd erupts.
9NEWS
Westword
1 hour
Mike Klis
14 min
Really, truly Broncos coaches & players feel Mark Sanchez is having good camp. Still predict Sanchez starts Game 1 vs CAR.
9news
The Denver Post
41 min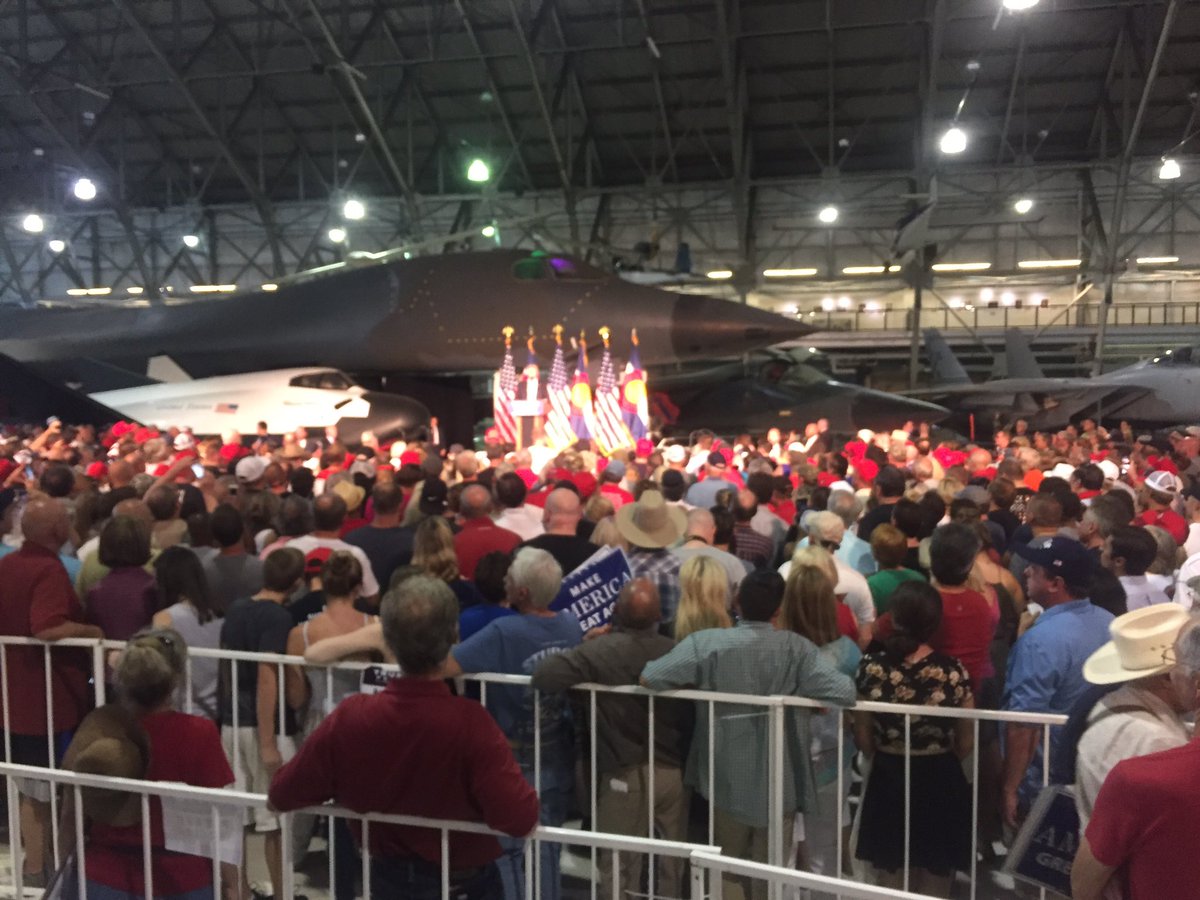 Trump is reading statistics about our economy from a stack of white papers. Talking growth, jobs.
"China's great, I love China," Donald Trump.
Trump ends speech by saying "we're going to win so much you're going to be sick of winning." And his trademark "make America great again"
Pinpoint Weather
42 min
Severe Thunderstorm Warning for Adams and Weld County until 9:15pm.
Alert
Details