The Baltimore Sun
1 hour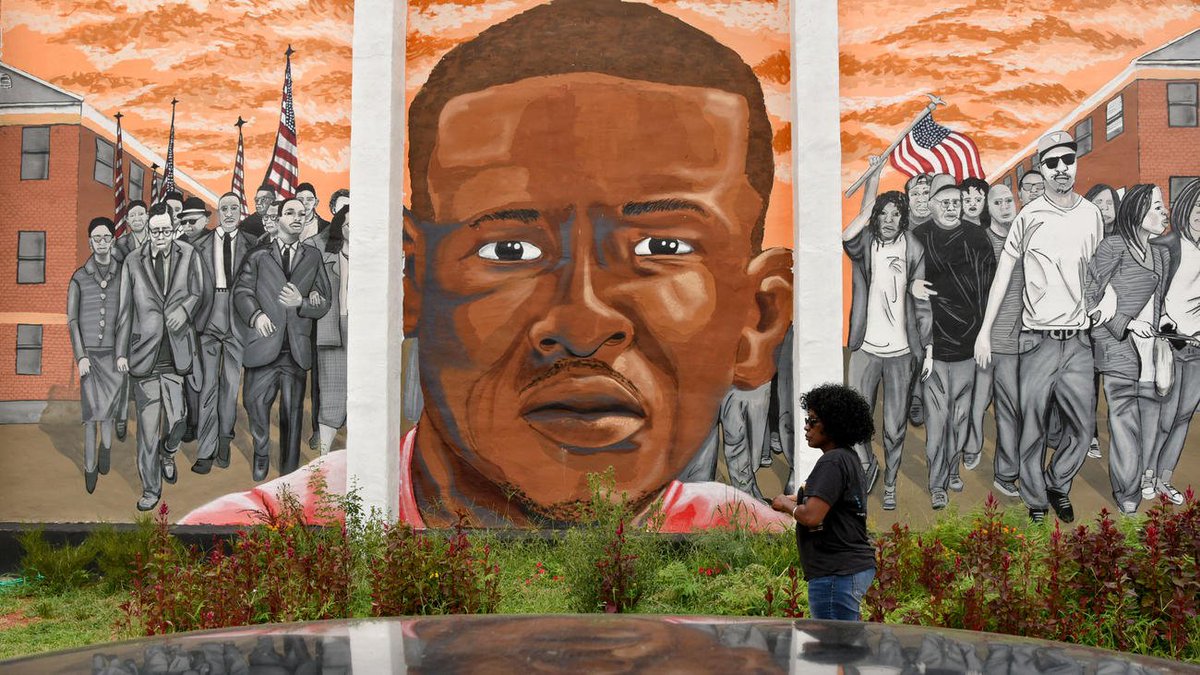 From
FreddieGray
's neighborhood and beyond, bewilderment follows dismissal of charges.
Baltimore Police
1 hour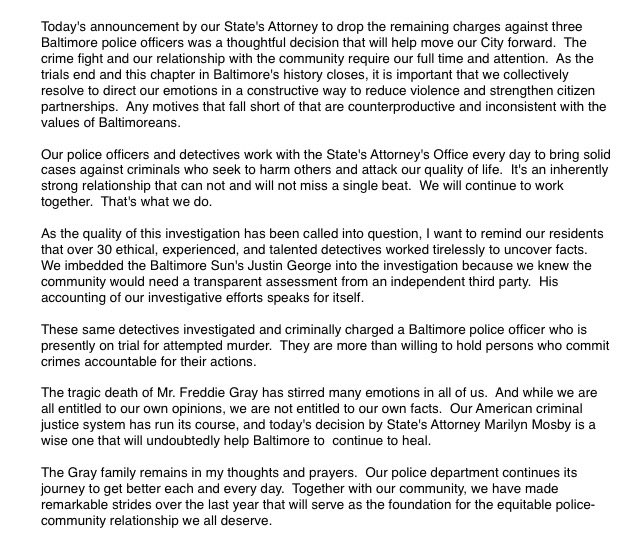 Justin George

34 min

·

Breaking news
Former Baltimore police Commissioner Anthony Batts says State's Attorney Mosby "incompetent," "vindictive."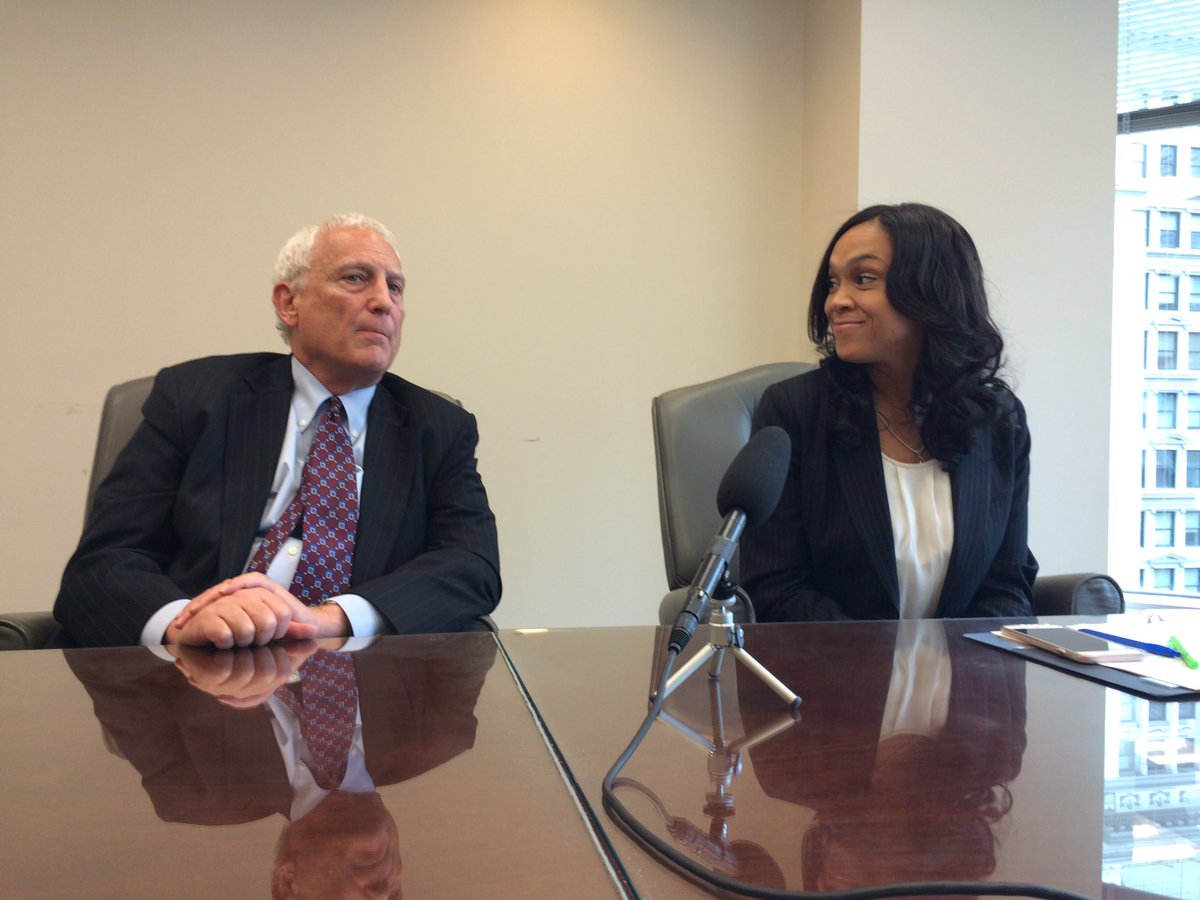 Exclusive: Mosby defends cases, says she intends to pursue legislative fixes
WJZ | CBS Baltimore
1 hour
Baltimore Police Comm.: All officers in
FreddieGray
case will be back in a paid capacity, but on admin duties
Justin George

43 min

·

Breaking news
Mosby is "immature, she's incompetent, she's vindictive and that's not how the justice system is supposed to work," Fmr. Comm. Anthony Batts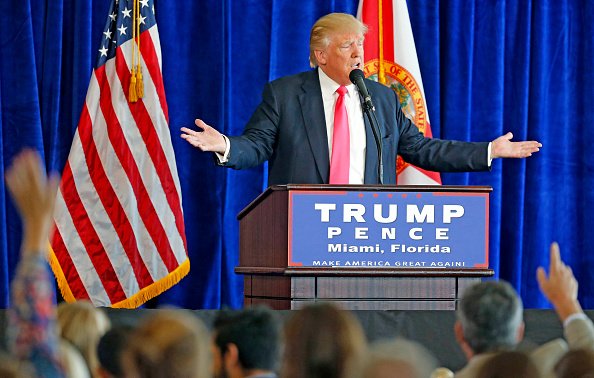 Trump calls City State's Atty. Marilyn Mosby a 'disgrace'
Sun Breaking News
1 hour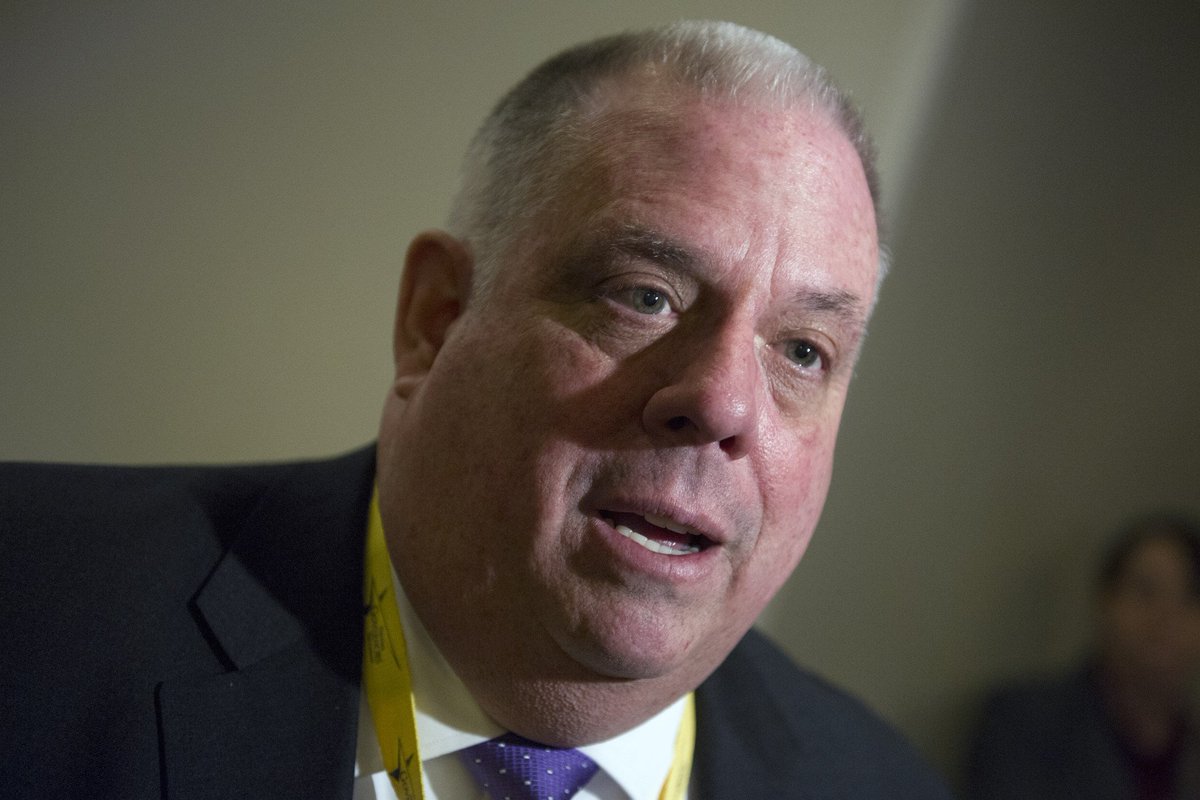 Larry Hogan says 'blame falls to the prosecutor' in Freddie Gray cases
Brandon M. Scott
1 hour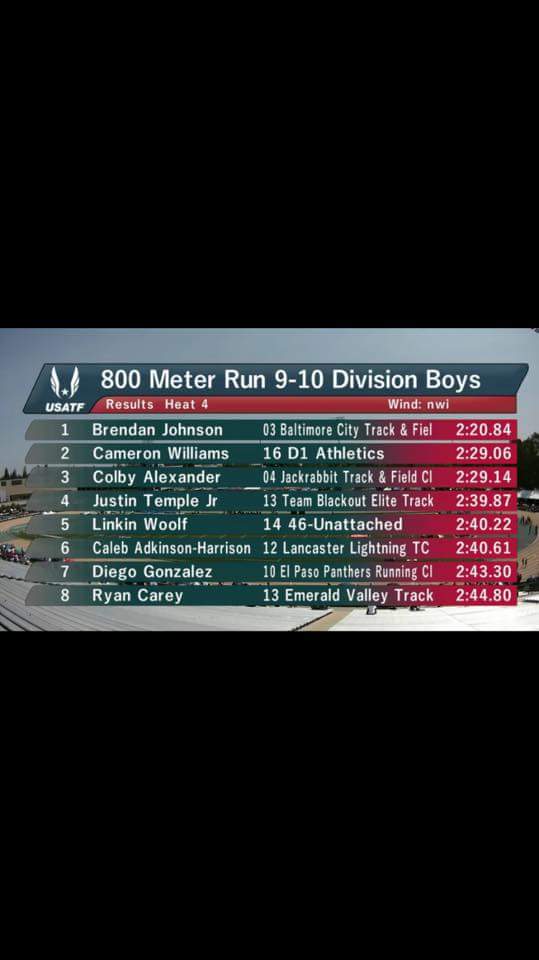 In
Baltimore
news you won't hear today the Junior Olympics have started and our youth are on out the gate!
"If this defines my term as the State's Attorney, I'm OK with that," Mosby told The Sun. "At the end of the day, this was a just process"
FOX Baltimore
2 hours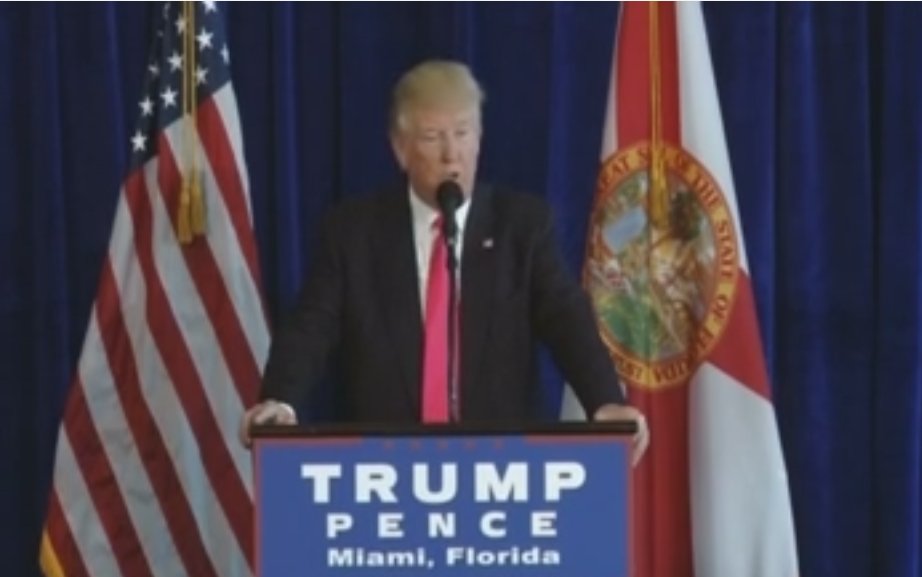 Trump weighs in on Freddie Gray case, says Mosby 'ought to prosecute herself':
LiveOnFOX45
Kevin Rector
1 hour
Mosby said she's been talking to prosecutors all across U.S. about ideas for criminal justice reform; we may see her legislative agenda grow
Jayne Miller
33 min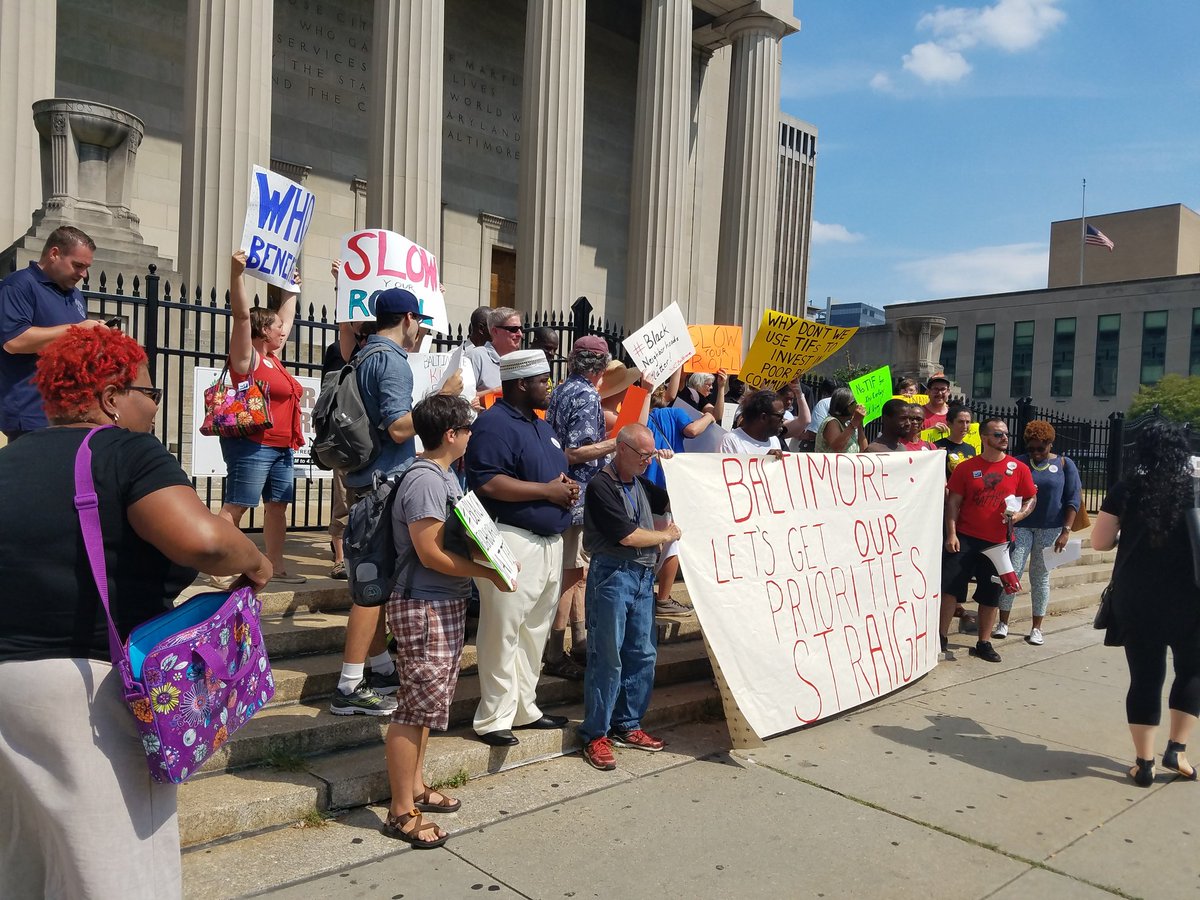 Protesters here early for Balto City Council hearing on
Port Covington
$535 mil TIF

Capital Gazette
2 hours
Sheriff Ron Bateman acquitted of second-degree assault charge after wife refuses to testify against him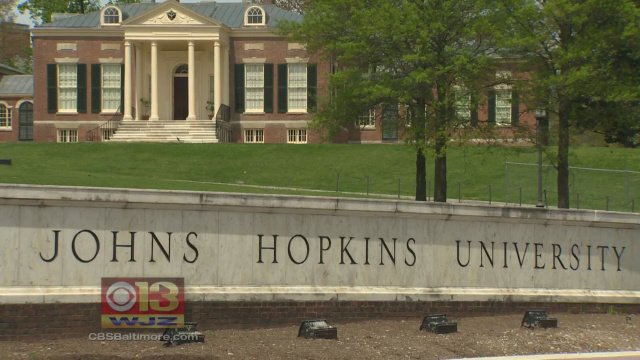 Johns Hopkins to offer dozens of employees $36K to buy homes