BastropCntyTexas OEM
2 hours
Hwy 71 West at 21 West is completely flooded in Cedar Creek! Roadway is not passable. Hwy 71 East and Hwy 21 East are also flooded.
Nathan Gogo
3 hours
CIVIL EMERGENCY for Bastrop County. Officials are asking people NOT to be on the roads.
KVUE News
Austin Police Dept
2 hours
ATXTraffic
APD opening 71 near 183 and 130, waters receding. Watch for low water crossings and stay safe. WC6

BastropCntyTexas OEM
22 min
Hwy 71 W to Austin and Hwy 71 E to Smithville are both Flooded along with many county roads. Several rescues in progress! DO NOT DRIVE!
Travis County E.S.
1 hour
No reported flood-related injuries or casualties at this time. First responders still looking for 2 people reported in floodwaters.
TCAlert
Travis County E.S.
2 hours
STAR Flight did not find 2 people in flood water at Hwy 812 and SH 130. Austin Fire and Police are assisting with the search.
TCAlert
Bluebonnet Electric
1 hour
At 4 a.m., 371 outages affecting 10,100 members. 12 crews, 30 linemen working to restore power to areas we can reach. Flooding major issue.

NWS San Antonio
39 min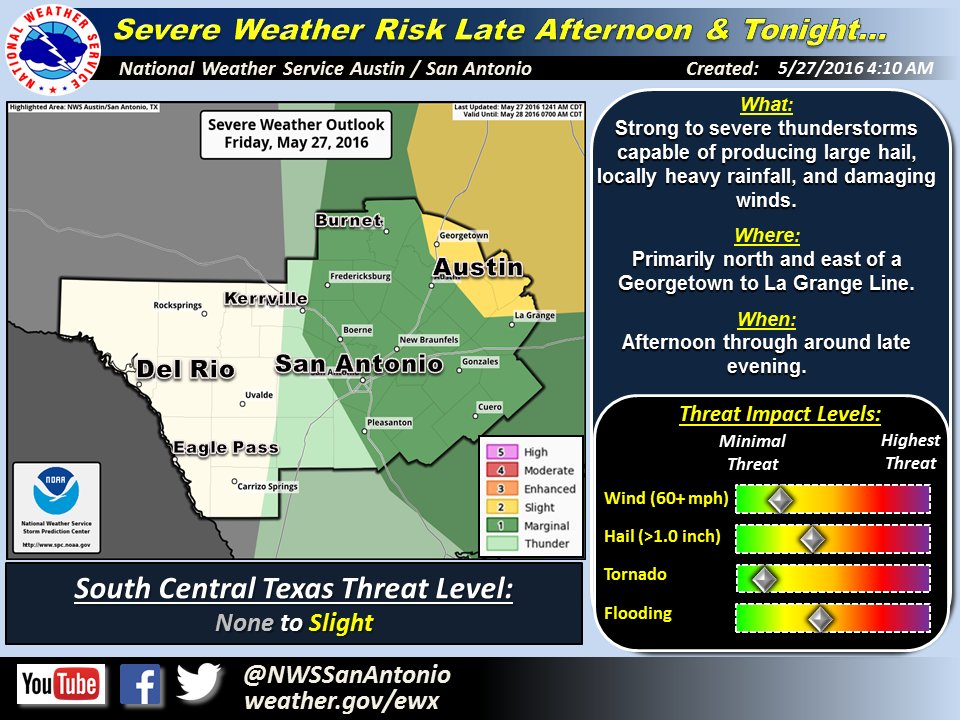 4:25a - The Main focus for severe weather Friday will be east of a Georgetown to La Grange line.

NWS San Antonio
2 hours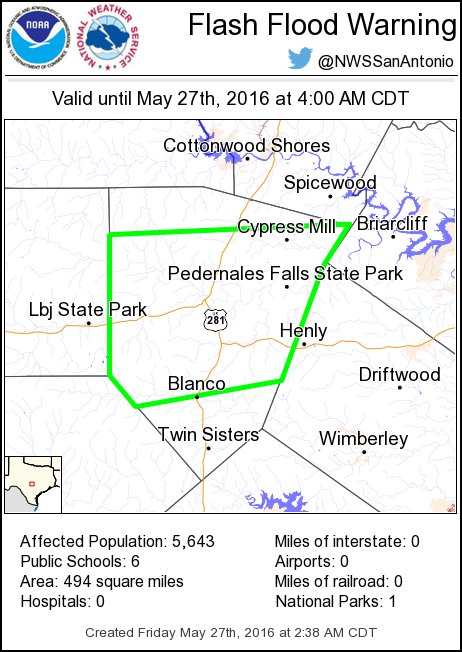 Flash Flood Warning including Cypress Mill TX, Pedernales Falls State Park TX, Johnson City TX until 4:00 AM CDT

ATXfloods
2 hours
Tony Plohetski
2 hours
ESD 11 Chief Ken Bailey tells me two people swept away by water near 812 and 130. Star Flight and other crews searching.
Austin Statesman
1 hour
Flash flood warning in effect for parts of Travis, Hays counties until 6:15 a.m.
atxweather

NWS San Antonio
41 min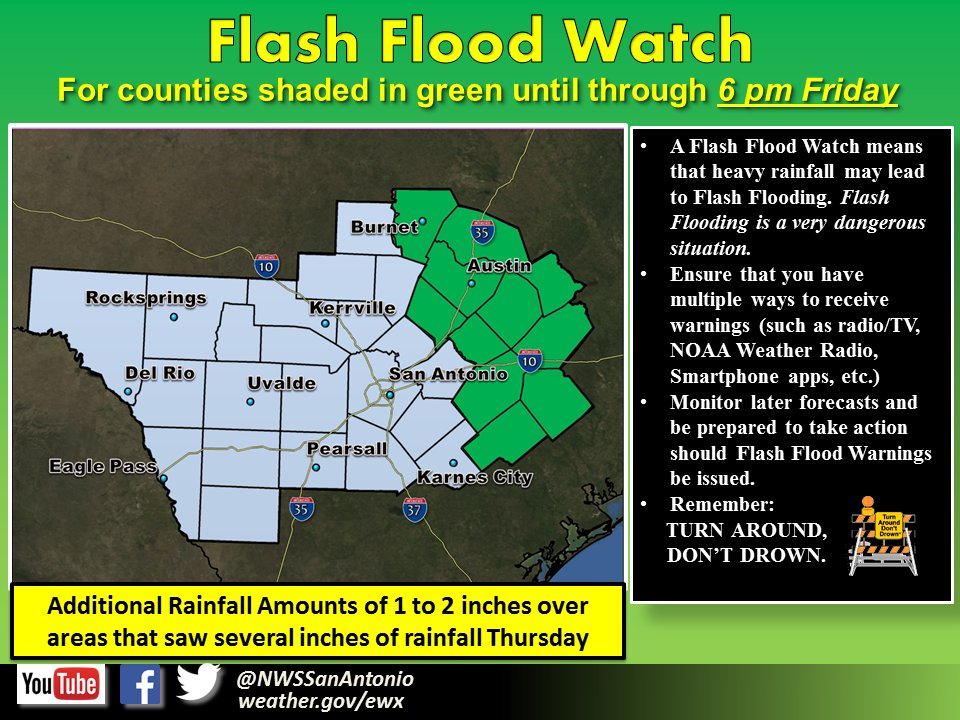 4:24a - Flash Flood Watch now goes through the day Friday for Counties east of I-35.
City of Buda, TX
44 min
The EOC has closed. Evacuees from the Onion Creek Village Apartments were able to return home.
Austin Statesman
2 hours