New York Daily News
6 hours
Eyewitness News
6 hours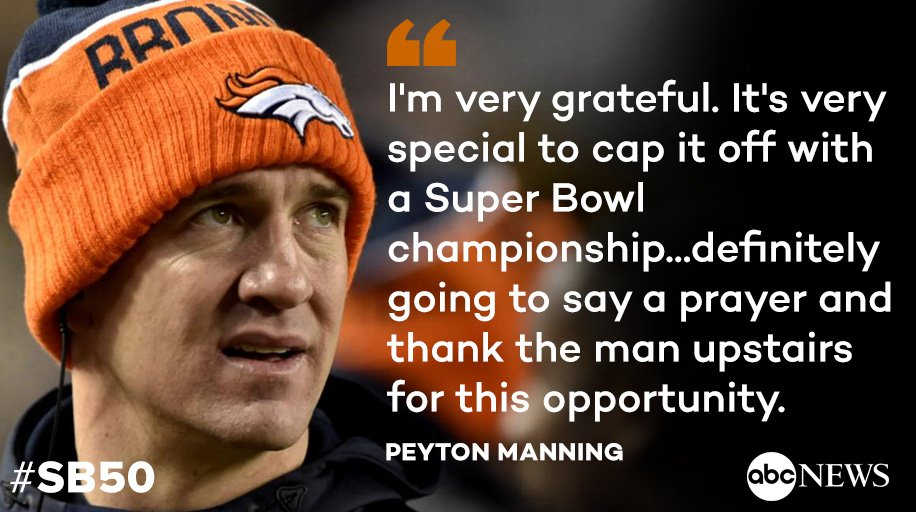 If this was Peyton Manning's last game before retiring, wouldn't it be quite the way to go out?
SB50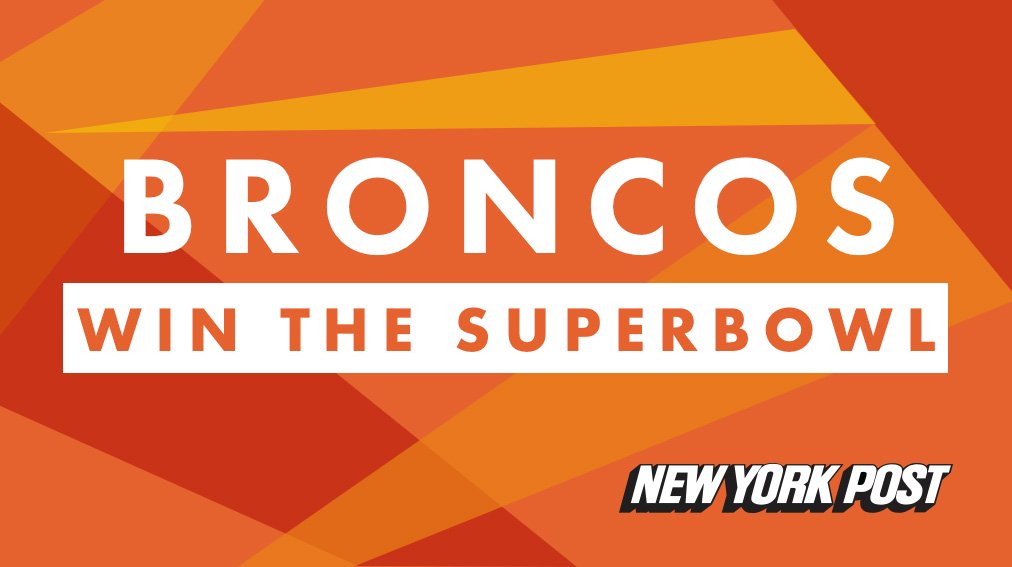 CBS New York
5 hours
'I'm Gonna Drink A Lot Of Budweiser Tonight': Peyton Manning Walks Away With 2nd Super Bowl Title
New York Post
2 hours
Lady Gaga absolutely crushed the national anthem at
SB50
Not his wife, not his kids, not his coach... the first person Peyton Manning gets a kiss after
SB50
is Papa John
New York Post
3 hours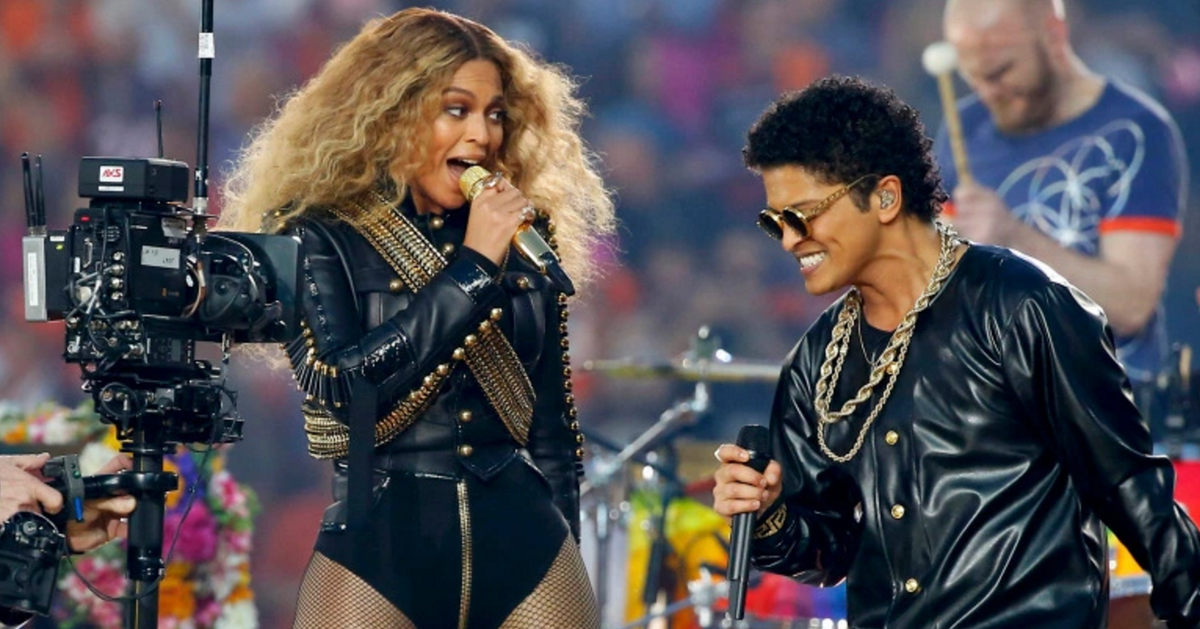 The dance-off between Beyonce and Bruno Mars was everything and more
NBC New York
4 hours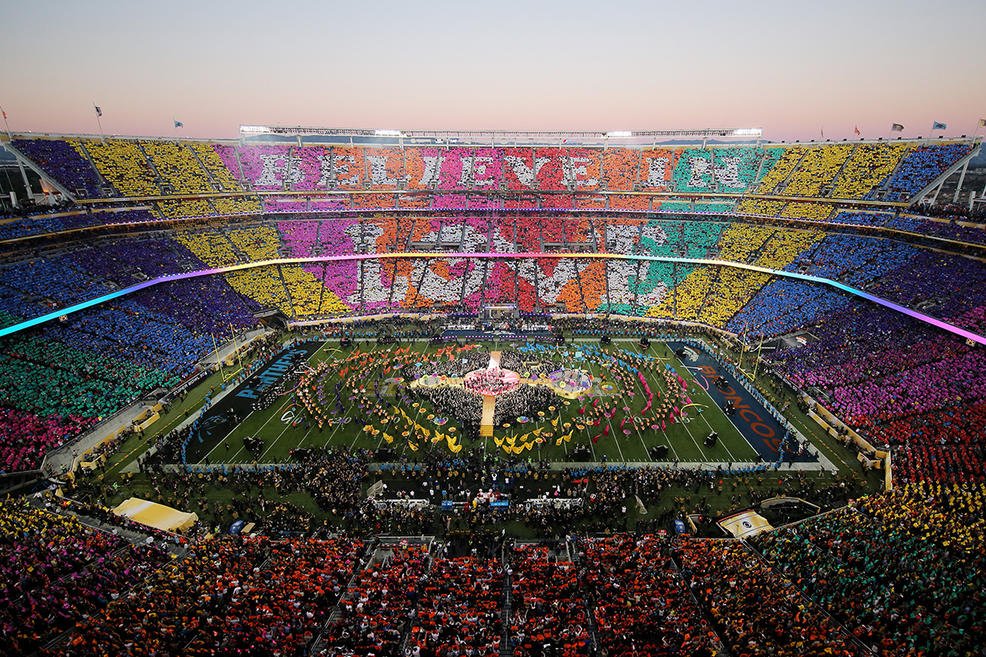 Coldplay, Bruno Mars and Beyonce highlight
SuperBowl50
halftime show

NY Daily News Sports
6 hours
Peyton Manning gets kiss from Papa John after Super Bowl 50 win
New York Post
5 hours
"Don't make an emotional decision," Peyton Manning says in regards to advice received from Tony Dungy while talking potential retirement.
Rebecca Jarvis
5 hours
Budweiser spox tells
ABC News
: they did NOT pay Peyton to mention Budweiser (twice) in his post-game interviews.
Eyewitness News
5 hours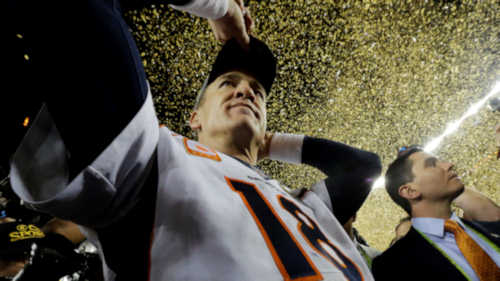 "I'll take some time to reflect," Peyton Manning says on whether he will retire after winning
SB50
NBC New York
6 hours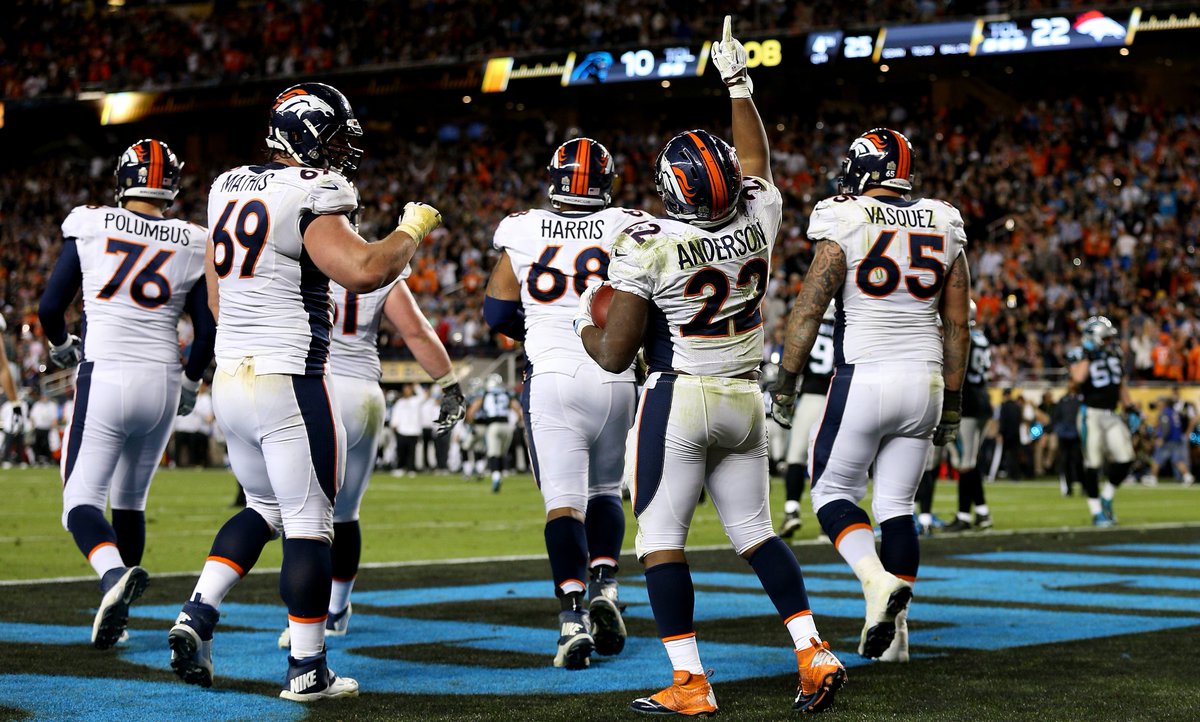 Denver Broncos beat Carolina Panthers 24-10 in Super Bowl 50