Michael David Smith
2 hours
Undefeated GMs in the NFL this year:Patriots Bill Belichick 10-0Panthers Dave Gettleman 10-0Lions Sheldon White 3-0
Brad Keselowski
3 hours
Jim Bob Cooter scores again!How is he not trending?!?!
Freep Sports
2 hours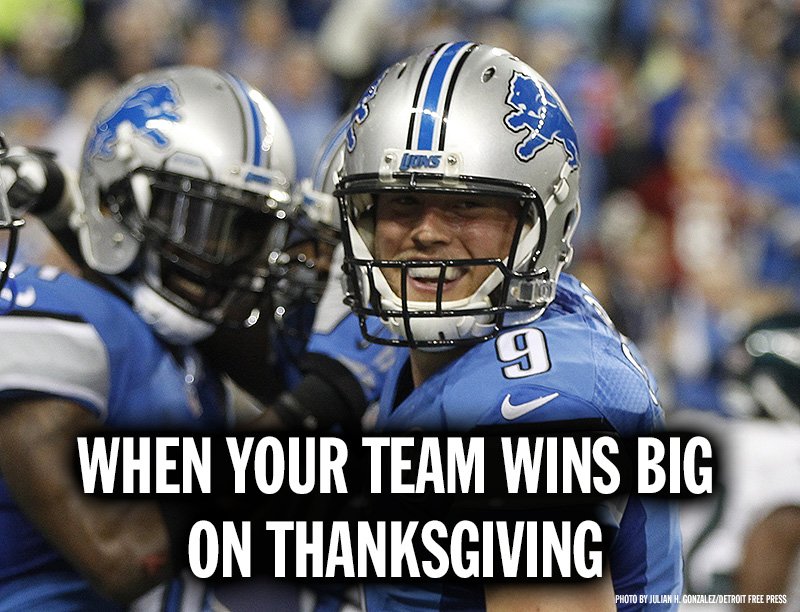 Josh Katzenstein
2 hours
A couple women just ran on the field with a banner that said "Animal Liberation Now."
The Detroit News
2 hours
Hometown rapper
Big Sean
performs 'Blessings' for Lions-Eagles holiday halftime show at Ford Field.
Every night, the boogeyman checks under his bed for Calvin Johnson.
Lions
Josh Katzenstein
3 hours
Ziggy Ansah with his fourth sack of the game, and his 12 sacks now lead the NFL.
Lions
Dave Birkett
2 hours
This is the most points the Lions have scored since beating the Carolina Panthers, 49-35, in 2011.