CBS News

18 min

·

Breaking news
University of Chicago cancels Monday classes after threat
Boston.com
1 hour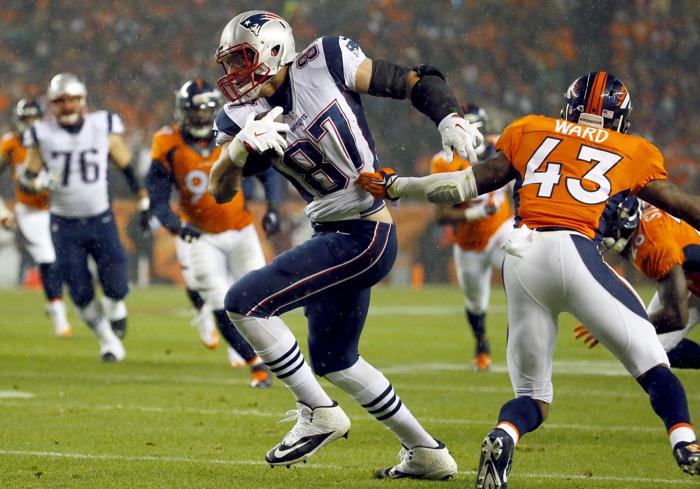 Rob Gronkowski has more touchdown catches than any Hall of Fame tight end
Tom Leyden

27 min

·

Breaking news
7News Boston WHDH

18 min

·

Breaking news
WCVB-TV Boston
1 hour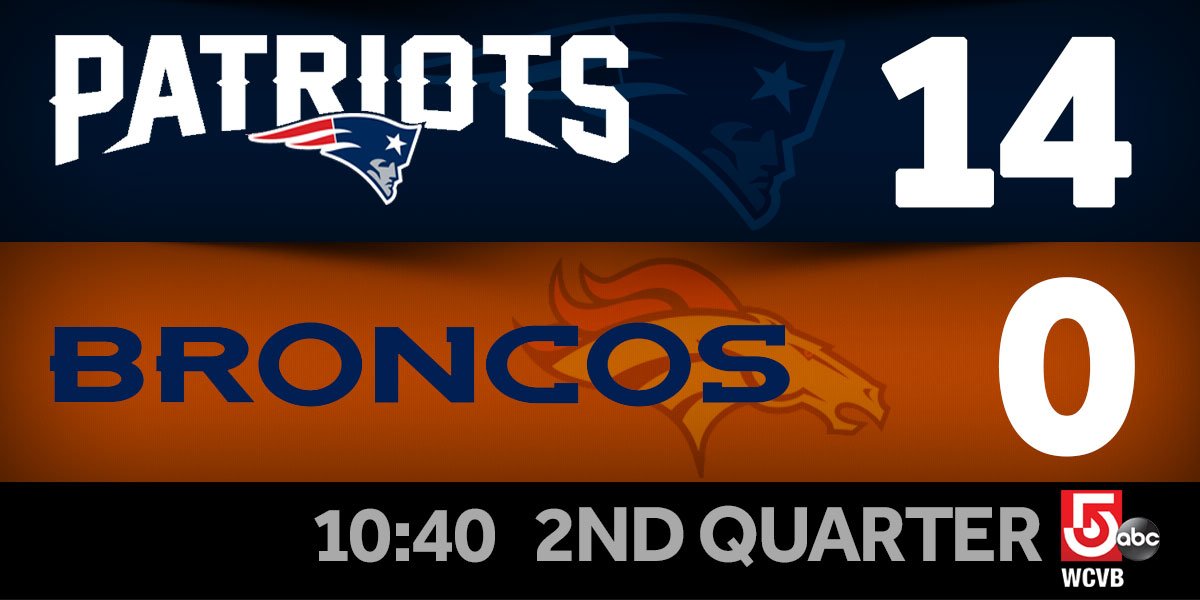 Boston.com

22 min

·

Breaking news
Tom Brady opens the 4th quarter with a 63-yard touchdown pass to Brandon Bolden. Patriots up, 21-7.
Boston.com
24 min
Patriots continue to hold a 14-7 lead at the start of the 4th quarter.
WCVB-TV Boston

22 min

·

Breaking news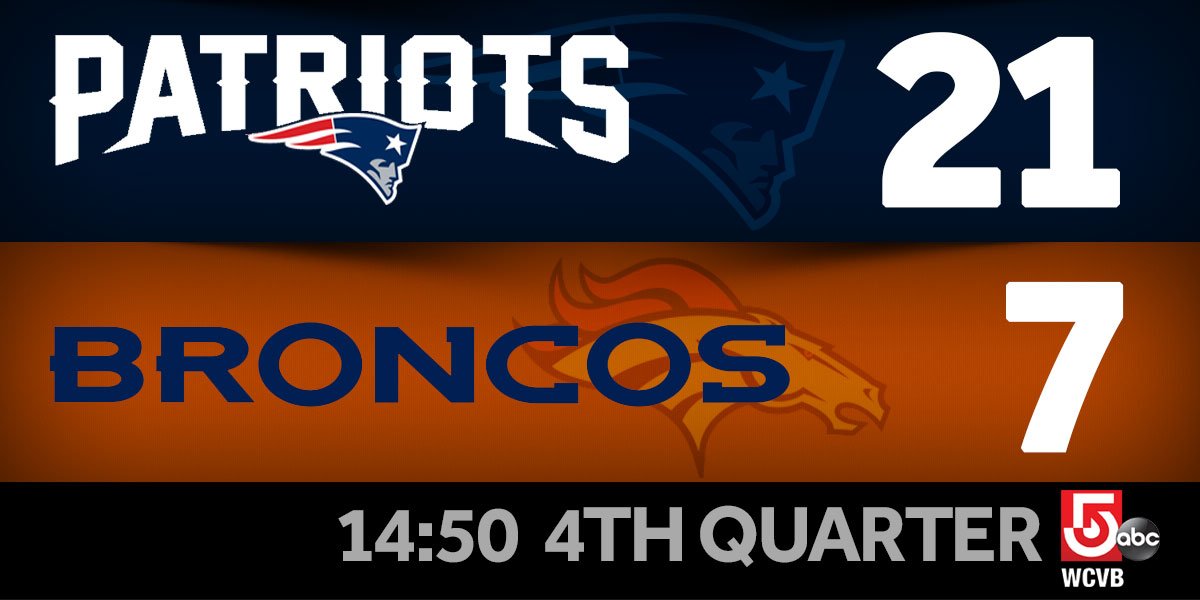 7News Boston WHDH
1 hour
It's the Chandler show! Chandler Jones' INT leads to a Scott Chandler TD catch from Brady. 14-0
Patriots
!
7News Boston WHDH
22 min
What a way to start the 4th quarter! Brady connects with Brandon Bolden for his third TD pass of the night.
New England Patriots
lead, 21-7.